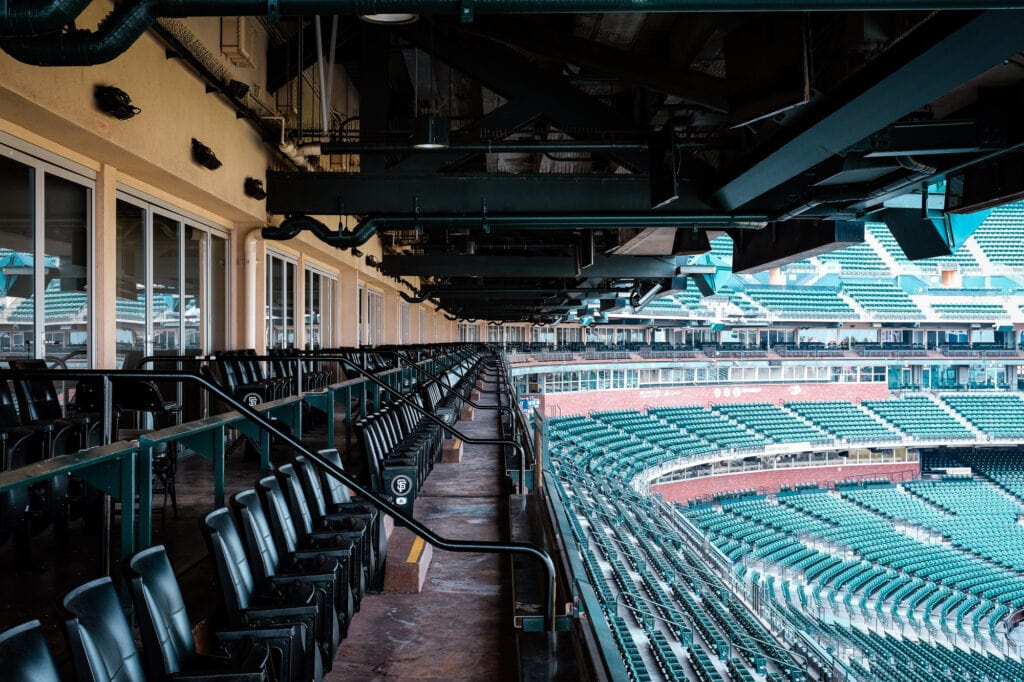 Off-Season
Fujifilm X-T4
30mm | f8 | 1/40s | ISO800
For this week's photo challenge theme (architecture), a shot I took during a tour of Pac Bell AT&T Oracle Park in San Francisco, home of the Giants. It was a fun peek behind the scenes, from the visitors' clubhouse to the dugout, the press box, and many other parts of my favorite stadium.
I took a lot of pictures that day and hate most of them. I was soaking in the experience and put little thought into composing interesting photos. But there's something about this one that appeals to me.
Maybe it's the way the composition breaks up neatly into quadrants of light and dark, yellow and green. Or the way the curve of the seats creates a bit of tension, like something has bent them to fit in the rectangular space. Or the contrast between the tiny, distant rows on the right with the big, leather-lined luxury seats on the left.
Or maybe I just miss baseball.